Tom Griffin graduated from the University of Wisconsin with a Bachelor of Business Administration degree and a major in Marketing. He has 40+ years in technology sales, marketing and management, consulting and entrepreneurship and is currently a management consultant.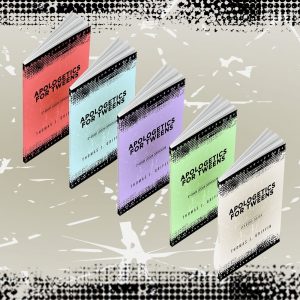 Apologetics for Tweens
Tom released a 5th-8th grade Sunday School curriculum, Apologetics for Tweens: How to save your children from doubts and unanswered questions about Christianity, in 2018 and currently has over 300 implementations. Each curriculum year includes weekly scriptural and apologetics lessons based on his work over 16 years. The curriculum is published by APG and targeted for Sunday School teachers, Christian private school teachers, homeschool teachers, grandparents and anyone who is interested in introductory apologetics. It is the only known combination of scripture and apologetics lessons in a formal curriculum.
I'm very impressed with the Apologetics for Tweens curriculum produced by Thomas Griffin. The material is theologically sound, age appropriate and a great way to involve young people in learning why they believe what they believe. The material also helps children understand how to explain and defend Christianity to others. I've worked with children and youth for more than 45 years and highly recommend Apologetics for Tweens to Christian parents and teachers.  — Mark McGee, Regional Director of Ratio Christi
MORE ABOUT TOM: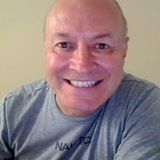 For the past 20 years, Tom has focused his non-business career on Christian apologetics through various ministries. As of 2021, he is in his 16th year teaching fifth grade Sunday School at his church, First Baptist Church in Peachtree City, Georgia, where he teaches scriptural and apologetics lessons each week and also delivers apologetics training to middle school and high school youth, missions teams and adult Life groups.
Additionally, he developed 7 student apologetics discussion clubs on campuses in Georgia for Ratio Christi, the leading Christian apologetics organization with over 200 discussion clubs on college campuses around the country and the world. Most recently in his role as Project Manager he helped produce the first Ratio Christi TV program, Truth Matters, a thrice a week apologetics program that launched in early 2017.
Over the years Tom has also coached recreational youth baseball and basketball teams for 6 years, 5 years of youth Upward Basketball for First Baptist Church, and two years coaching the church high school team. All in all, 7 team championships were secured during these years.
He finalized his master of Arts in Religion in 2019 at Southern Evangelical Seminary and has a few classes remaining for his second Master of Arts in Apologetics (MAA). Tom presented at the National Christian Conference on Apologetics (NCCA) on tolerance/political correctness to support his fictional novel titled The Last Premise, a geopolitical thriller with a mix of politics, special ops, romance and a large dose of apologetics, as apocalypse approaches. Last year he presented on the historical evidence that the Constitutional 'founding fathers' were Christian. Since then, he presented a couple more times on his Apologetics for Tweens curriculum.
In 2016 he completed a private, non-published historical fiction about a series of lost love letters from his father to his mother during the depression years called, Letters from Art.
Tom is single, lives in Peachtree City, Georgia and has a 26 year old son Daniel, who igraduated from Valdosta State in Georgia, majoring in Theater Performance.